As the Nah-So-Mah Tribe story of Face Rock goes, Komax, aka Howling Dog, is awaiting its master Ewauna to rise from the sea and break free from the dark ocean spirit who ensnared all but her face below water.
A barrel cactus clings on for dear life, tucked away in a little crevasse sheltering from the elements. Finding these little buggers takes some practice, but once you see how and where they thrive, it becomes much easier to find them. As the intense pink sunrise light peeked over the ridge behind me, it painted […]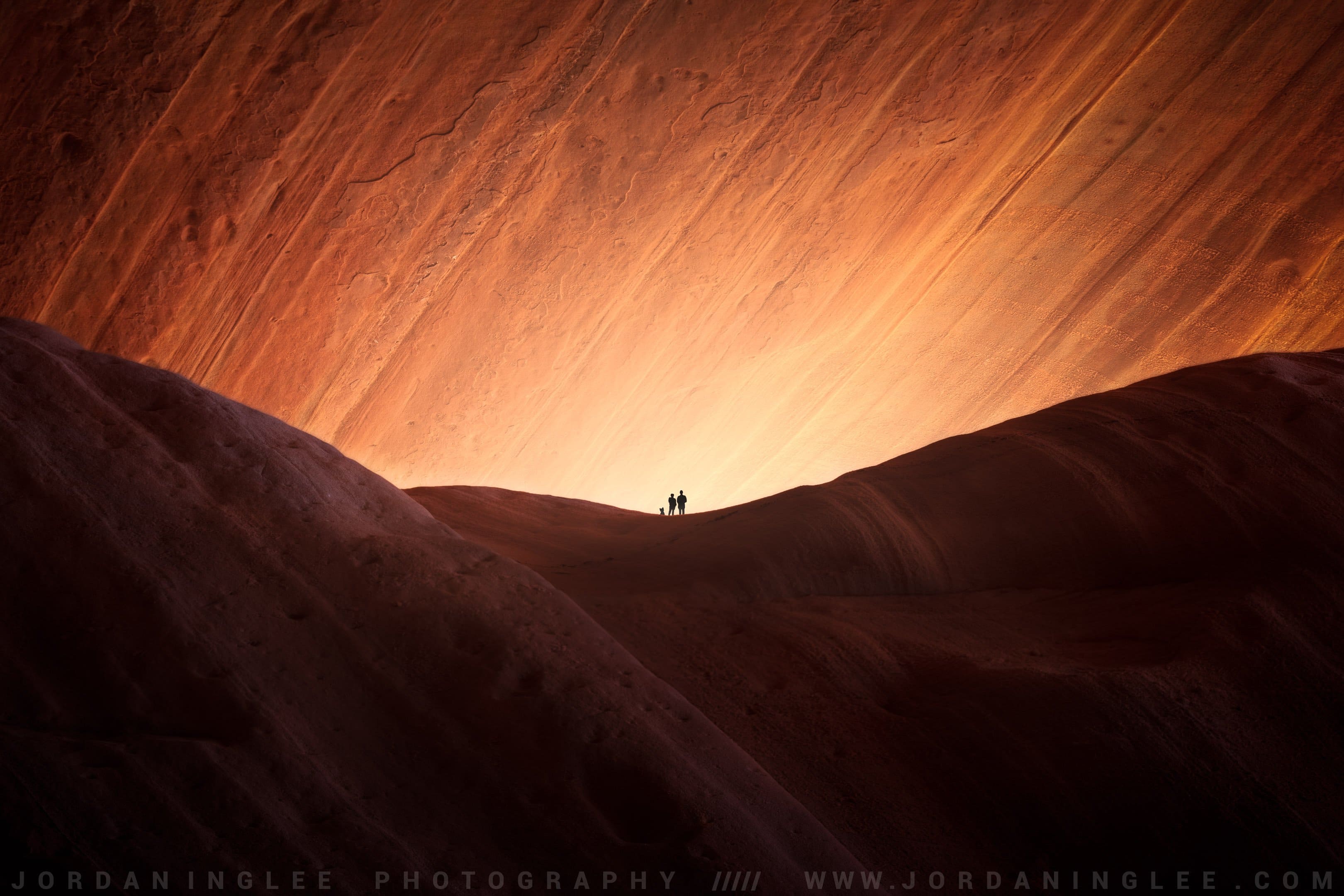 There we stood, as Jupiter rises and the Unknown before us. This image represents my little family unit as we approach the world after the COVID-19 pandemic, Not sure what's to come but I know Mother Earth is taking a much needed breather as we all hide away in our little boxes. I hope we […]
Amazing how water can create the most interesting shapes while imitating itself.